Being young and engaging in the work of the Lord is something really valuable, especially in these times where everything seems more complicated. Youth is constantly changing and it is important to know those Bible verses for young Catholics that we have at our disposal whenever we need it.
Texts of strength, encouragement, example and special exhortations for young people who have decided to serve the Lord. All these texts are kept in the sacred scriptures and we must be curious and hungry for his word, to know him more deeply.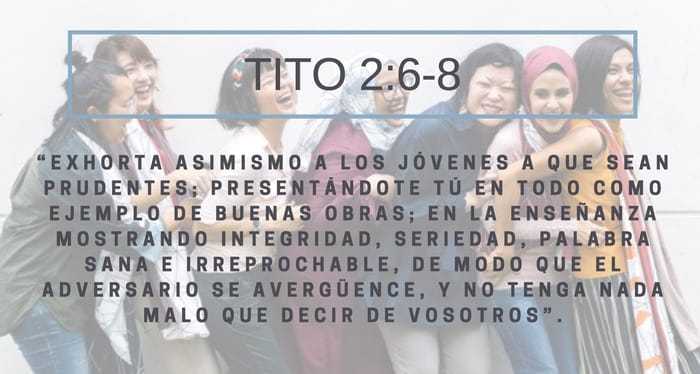 Today we need youth to turn their gaze to the Lord, we are full of too many sins, lost in the desires of the world and very few are those who take the time to approach God and this should be a cause for concern for the entire society .
If you want to get closer to God and you are a young man or if you already serve him but you are looking for a special word for you, surely these texts will be very helpful in your day to day.
1. God supports the young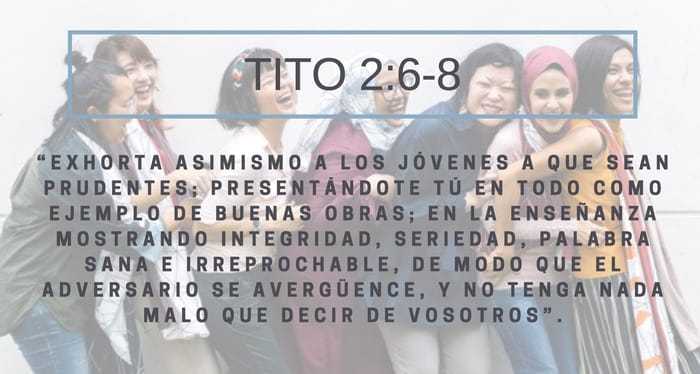 1 Samuel 2: 26 "And young Samuel was growing up, and he was accepted before God and before men."
In this biblical passage we are told about a young man who grew up in the temple because his mother when she gave birth gave him to the Lord and Samuel as a child knew what it was to be a servant of God. An example story for all young Catholics who decide to serve God from an early age.
2. God is by your side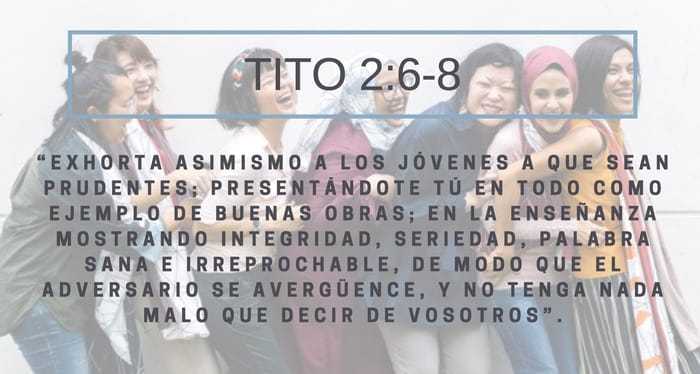 Matthew 15: 4 "Because God commanded saying: Honor your father and your mother; and: Whoever curses the father or mother, die irretrievably ".
This is known as the first commandment that carries a promise and it is interesting that it is made not only to young people but to everyone in general. However, young people appropriate this word as many of them go through difficult stages and then the Lord leaves them with advice and a promise of long life.
3. Trust in the powers of God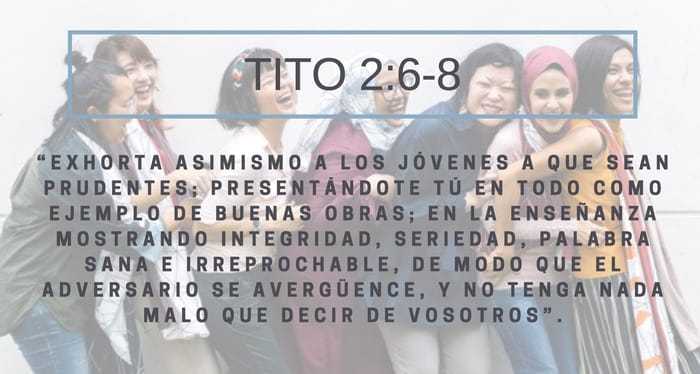 Lamentations 3:27 "It is good for man to wear the yoke from his youth."
Youth in God or it can be burdensome but it is a delight to serve you in the days where our strength and courage seems to be one hundred percent. Youth is good and if we give ourselves to live it under the precepts of God and the ordinances of our faith then we will have a blessed youth at all times.
4. Young people have God's help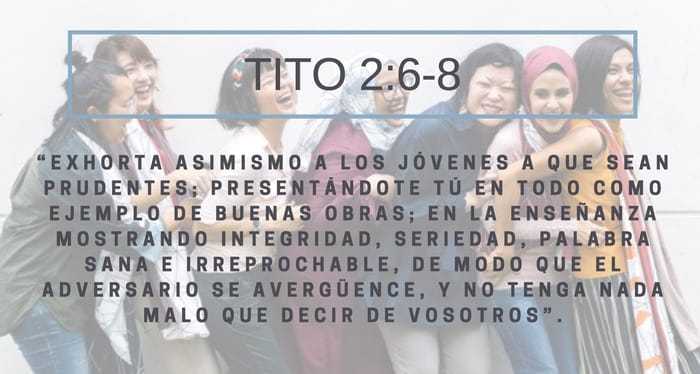 1 Timoteo 4: 12 "Let none be small in your youth, but be an example of believers in word, conduct, love, spirit, faith and purity."
Many times for being young and saying that we want to serve in the church or give our hearts to the Lord, we are not taken seriously and, on the contrary, we are mocking, but here the Lord gives us advice and encourages us to take our decision to follow him even when we are young.
5. The Lord protects us all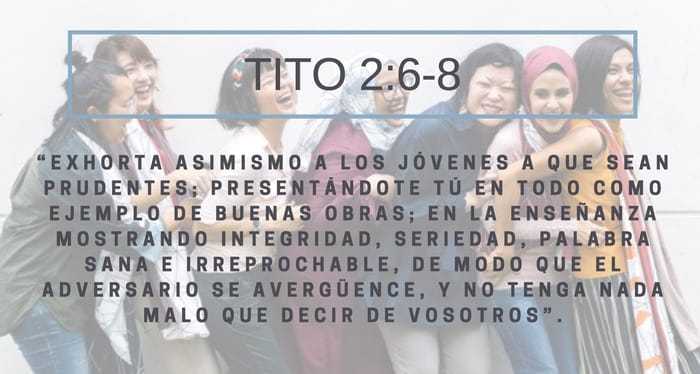 Salmo 119: 9 "With what will the young man clean his way? With keeping your word. "
The path of the young Catholic and of everyone who practices the faith of the heart, needs to be constantly cleansed since it often gets dirty and then we stumble. In this passage God asks us a question and gives us his answer. The only way to clear our way is to keep the word of God.
6. God advises the young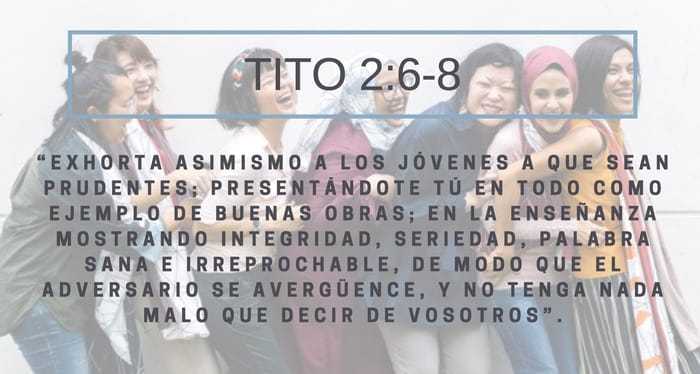 Jeremiah 1: 7-8 "And God said to me: Don't say: I am a child; because you will go to everything I send you, and you will say everything I send you. Do not fear in front of them, because I am with you to free you, says God ".
Insecurities can be presented to us at all times, no matter how old we are but when we are young these insecurities seem to want to take over our thoughts. We must be sure that the Lord goes with us everywhere and guides us to do things correctly, he strengthens us.
7. God is by our side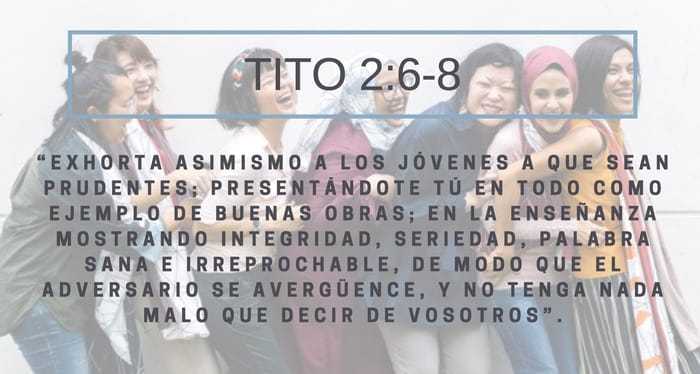 1 Corintios 10: 23 "Everything is legal for me, but not everything is convenient; everything is lawful for me, but not everything edifies ".
This biblical passage tries to tell us that although we can do everything, it is to say that we have the desire and the force To do everything, even if this or I know nothing good, we cannot do it because it does not suit us. We are different because we have been set apart from our youth to serve God.
8. Always walk with faith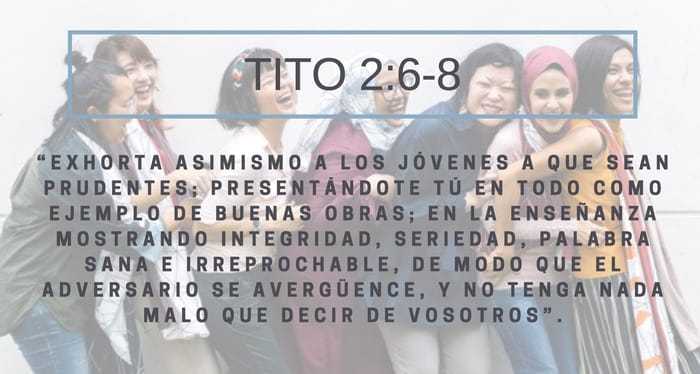 Tito 2:6-8 "Exhorta asimismo a los jóvenes a que sean prudentes; presentándote tú en todo como ejemplo de buenas obras; en la enseñanza mostrando integridad, seriedad, palabra sana e irreprochable, de modo que el adversario se avergüence, y no tenga nada malo que decir de vosotros".
An exhortation that we need not only to youth but at any age. A biblical text that you can dedicate to a friend or give to a relative. It explains clearly and in detail how our behavior should be not only in the church but also outside it.
9. Believe in the powers of Christ.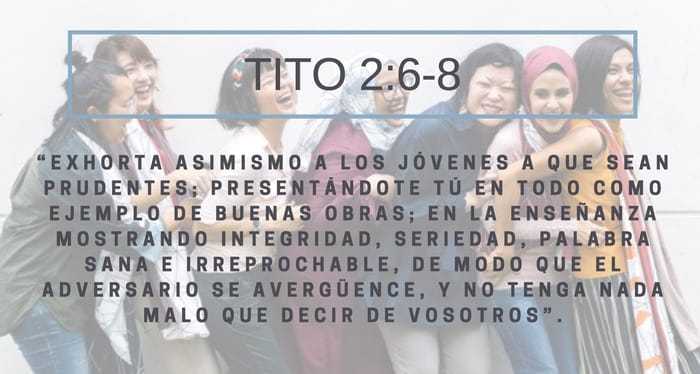 Proverbs 20: 29 "The glory of the young is their strength, and the beauty of the elderly is their old age."
Young people, in most cases, are energetic, strong, daring and fear nothing, but the elderly and what they have left is to enjoy a good quality of life. This is only possible when we dedicate our best years to the service of the Lord and we get carried away by the desires of the flesh.
10. Accept faith in your heart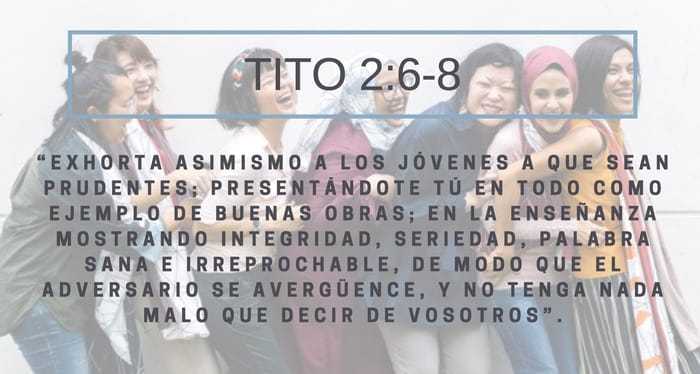 2 Timoteo 2: 22 "Also flee from youthful passions, and continue Justice, faith, love and peace, with those who call on the Lord with a clean heart ".
Youth passions are a very strong enemy and that is why we cannot stay to face it but we must flee from them at all times. Maybe having an impeccable behavior in this tide is a cause for mockery but know that the reward comes from God and not from men
11. Ask for God's help when necessary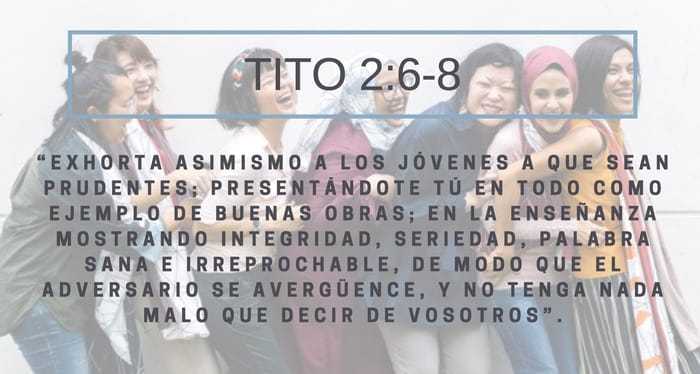 Salmo 119: 11 "In my heart I have kept your sayings, so as not to sin against you."
Nothing better than filling our young heart with the sayings of the Lord. These sayings are found in the word of God and it is important that we carry them deep within us so that when we need those texts or sayings they give us strength and peace, in addition to keeping us away from sin.
12. Faith overcomes all obstacles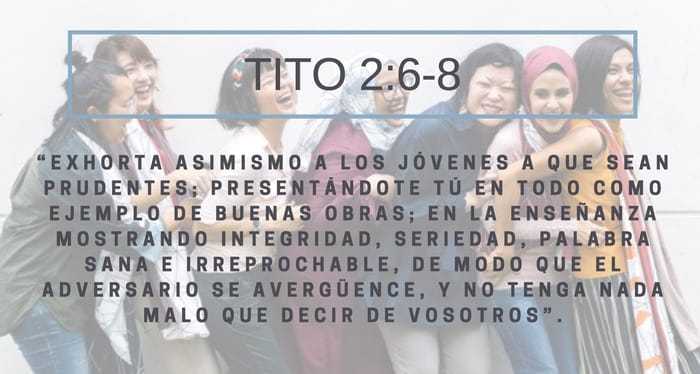 Ephesians 6: 1-2 "Children, obey your parents in the Lord, because this is fair. Honor your father and mother, which is the first commandment with promise. "
It is not only to obey our parents but also to obey God, this is a behavior that begins in our home, when you obey our parents you are fulfilling the word of God and he will be in charge of fulfilling his promise. It is fair that we obey parents and God, never forget this.
13. God is hope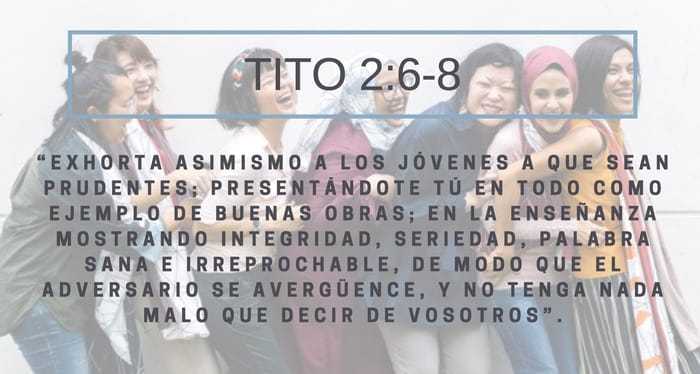 Salmo 71: 5 "Because you, oh Lord God, are my hope, my security since my youth. "
The younger we dedicate ourselves to serving the Lord, it is much better. Having a life given to that God who created us, who gave us life, who accompanies us at all times and who loves us unconditionally is the best investment we can make. May he be our strength and hope since we are young.
14. I will always be next to the Lord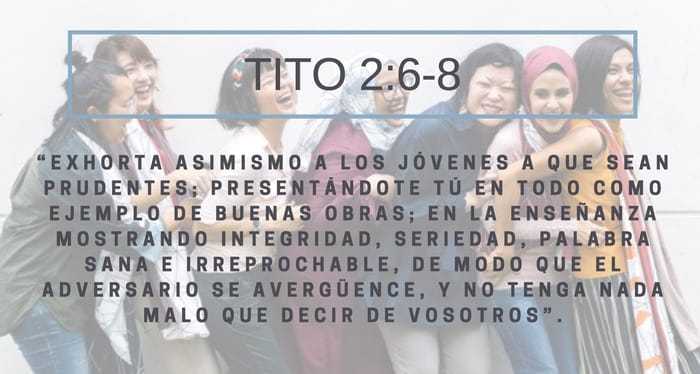 Joshua 1: 7-9 "Just be strong and be very courageous, to take care to do according to all the law that my servant Moses commanded you; do not turn away from it to the right or to the left, so that you may be successful in all that you undertake. This book of the law will never depart from your mouth, but you will meditate on it day and night, so that you may keep and do according to all that is written in it; because then you will prosper your way, and everything will turn out well for you. Look, I command you to make an effort and be brave; do not be afraid or be dismayed, for God your God will be with you wherever you go ".
A fairly complete and special advice that is also an invitation to fill us with your strength to face difficulties. We must strive and be brave, as young Catholics there are many challenges that we have to face and that is when this council takes strength. Let's not pass out on God's ways Because he is our company.
Harness the power of these Bible verses with advice for young Catholics.
Read also this article on 13 verses of encouragement y 11 verses of God's love.